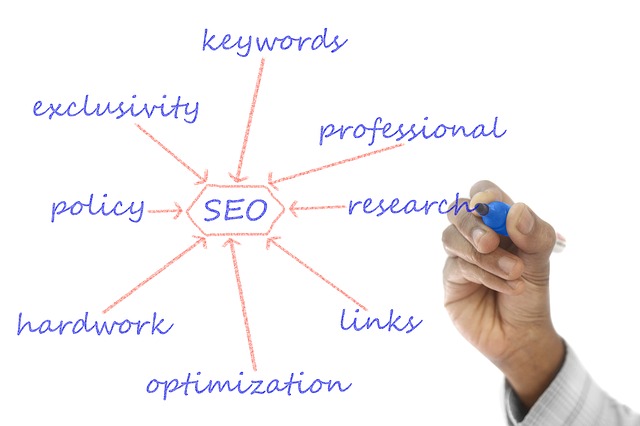 So many times we have customers come to us wanting a web site for a company, organization or event and they have no information to provide or have no idea what they want.
We hope the following five steps will guide you into getting your website online and working for you.
Understanding the purpose of your web site.
One of the first questions we will ask when a new customer comes to us about developing or redesigning a new web site is:
"What will be the purpose of your web site?"
To even begin to help you build a web site we need to know what purpose it will fulfill and who your target audience is. For example, you may want to show your product line on the web for your existing customers so they can browse and then order by phone. While you may not want online shopping right now, it's something you'd like to consider for the future.
Right away we know a number of things that help us to design your website: A catalogue is required to provide your existing and new customers with information about your products. Future consideration for a shopping cart will kept in mind while designing the website so, if and when you decide to, upgrading to one is quick and painless.
What sections or information will be made available to your visitors?
With your target audience and purpose decided on we need to know what information we will be making available to your visitors. If you have current advertising brochures and other printed media, we can draw upon that as well as ask various other questions to help define what will be provided. Most web sites contain a company overview like "About Us" and also a contact page with all your companies important forms of contact.
For the example: We would know we are displaying products so will assume you need a "Products" section. Besides that, do you want a section on "How to order", maybe another to cover information on warranties, returns and shipping? Do you offer services to accompany the products? Do you have monthly events or specials you'd like to feature regularly? Perhaps a page of testimonials to show customer support?
When designing the navigation of your site, this part of the process is of great importance. We take the time to help ensure that your website is what you want, and more importantly, relays the information you want to your audience.
Know your style!
It's a good idea to browse web sites that are in your line of business to see what the general look and feel of their sites are. You may find that your idea of a fancy flash-driven website isn't practical or fitting for your business, and opt for a more streamlined, professional and globally-accessible website. We also encourage you to find other web sites you like the functionality and style of, even if you just like the general layout used. We will ask you, if possible, to provide three web sites you like and wish to have similar look or navigation for yours.
Content ready to go!
When we are developing your site, having content ready is really important! Providing us with current product descriptions, company information and other information required to fill the sections ensures that your website is accurate. Final versions are not required at this point but giving us a good idea of your content like your "Company Overview or About us" text helps us get a working model of the web site.
Even more important – if displaying any kind of product catalogue, let us know if you have photos of all your products or an excel sheet or similar database is invaluable in getting your site up and running fast. Let us know what you have or don't have – we can direct you on how to get it done or offer our services.
Timeline, Budget, Future Considerations
TIMELINE
Once you provide us all the details for your project, we can analyze the time involved and give you a pretty specific estimate on how long this project will take. For those who are on specific deadlines, keep in mind that we need to be aware of these timelines and may require an extra fee for being completed as a rush job.
BUDGET
Having a good idea of what you want to spend will definitely dictate what you can and cannot do with your web site. Some ideas are great but are not required, so make sure you prioritize these wants and needs. We can help keep your mind and wallet happy, as well as allow for future growth when you decide to or can afford to.
FUTURE CONSIDERATIONS
We work with a variety of frameworks for content management. A dead site does not attract return visitors, so keeping your content up to date and adding new items is important. We can best help decide what system to use – so you can update your site anytime with no extra bills from us! Let us know your ideas for the future, or asking us what sort of tools we have available.
Using these five steps will put you in a position to come to us and get you online!